You are in: HOME > COMPANIES 2.0 > LETTER "A" > ALPHA FERRIES WANTED PAGE
Voi siete in: HOME > COMPAGNIE 2.0 > LETTERA "A" >WANTED ALPHA FERRIES
<![if !vml]>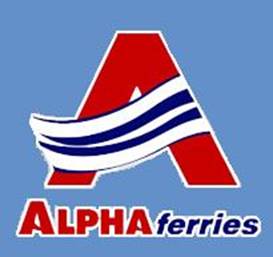 <![endif]>
ITALIANO: Volete aiutarmi a costruire il sito? Sto cercando foto e materiale per la pubblicazione, se siete in possesso del materiale sotto menzionato e volete pubblicarlo scrivete una mail a mlulurgas@gmail.com e ve ne sarò grato!!! Ovviamente, oltre alla gratitudine, sarete menzionati come fornitori o autori della foto; inoltre aneddoti e notizie e correzioni ad eventuali errori da me commessi sono ben accetti! Grazie!!!
ENGLISH: Do you want to help me building this website? I'm looking for photos and other stuff to be published here; if you want to see your photos here please write to mlulurgas@gmail.com, I'll appreciate your contribution very much! Of course, you'll be also mentioned as the author or the owner of the photo, you can also contact me to correct any mistake you could find or to tell me some tales about these ferries! Thank you!!!
F/B Aqua Jewel (2003-09)
- Foto della nave come "Nissilios".
- Photo of the ship as "Nissilios".
ALPHA ferries (Italiano)                     HOME (Italiano)
ALPHA ferries (English)                      HOME (English)