F/B MILENA
<![if !vml]>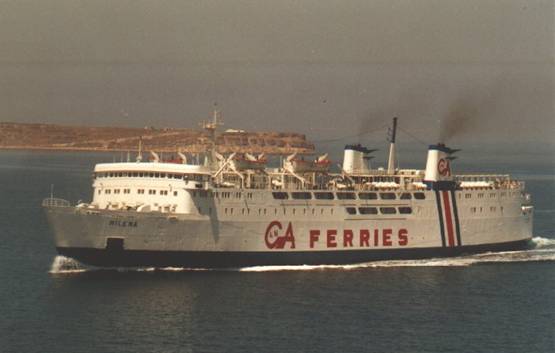 <![endif]>
Photo © Gunnar Menzer
Ship

Milena (1988)

ΜΙΛΕΝΑ

Building Spec.

1970 at Hayashikane yards, Shimonoseki, Japan, N° 1143

Call Sign

SYTB

IMO Number

7010781

GRT

9.856

DWT

1.683

Dimensions

117,46 x 20,6 x 4,41

Engines

4 Wartsila 8c, 9.832 kW

Speed

20 knots

Passengers

2.300

Beds

220 in 63 cabins

Cars

350

Lane Metres

490

Sister Ships

Registry Port

Piraeus

Flag

Greek

Former Owners

Diamond Ferry Co. 1970-88

Former Names

Ferry Gold 1970-88

New Owners

New Names

Line

Laid up at Piraeus waiting to resume her summer service Italy – Greece.
One of the first ships acquired by G.A. Ferries, she spent her first 18 years of life between Kobe and Matsuyama in Japan along with her sister, now the "Daliana". Rebuilt as a cruise-ferry in Greece, although little different from Daliana (the lower deck is more enclosed), after her conversion she gained more important funnels and a different repainting of the hull. Another important alteration of the ferry was the replacement of the original four 16-cylindres Kawasaki MAN with four more powerful 8-cylindres Wartsila, which allowed the ship to reach a top-speed of 20 knots instead of the previous 18. Mainly deployed on Piraeus – Paros – Naxos – Ikaria – Fourni – Samos line, was often employed also on Piraeus – Crete – Rhodes service; in her last years instead, was mainly employed in Northern Aegean seas: first on the long itinerary which connects Thessaloniki and Crete, once arriving overloaded in Thessaloniki; then connecting Piraeus to Ikaria, Samos and, from there, to Chios, Lesvos, Limnos and Alexandruopolis. Once arrived in Thrace's main port, she sailed back on the line which connects the main islands on Turkish coast: Limnos, Lesvos, Chios, Samos, Kos and Rhodes. On 2004 summer "Milena" was performing a complicate itinerary which has Samos as main port, connecting that island once a week to Piraeus, Kavala (instead of Alexandruopolis), Volos and Sporades and twice to Ikaria, Chios, Mytilini and Limnos; at the beginning of the week she also serves Skiathos and Skopelos both from Volos and Agios Konstantinos. On 2005 she reached the retirement age, but Agoudimos decided to employ the ferry dedicated to his prettiest daughter (even if this is a personal opinion!) on an international route instead of sending her to the breakers; this summer she'll be the only ferry linking directly Italy with the islands of Cephalonia and Zakinthos.
<![if !vml]>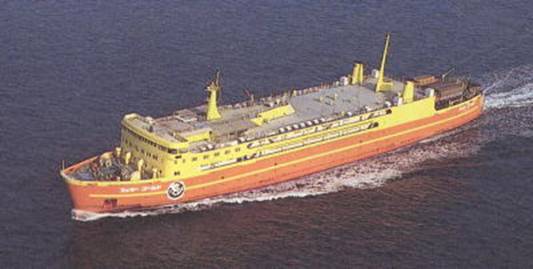 <![endif]>
DIAMOND FERRY COMPANY F/B Ferry Gold
<![if !vml]>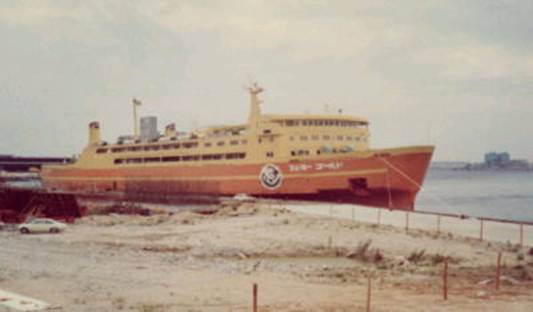 <![endif]>
DIAMOND FERRY COMPANY F/B Ferry Gold – Photo by courtesy of Murase
<![if !vml]>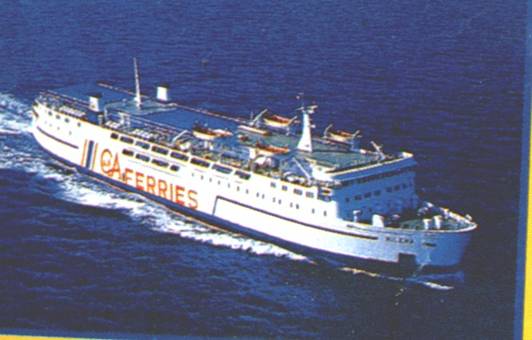 <![endif]>
The "Milena" old style, photo G.A. FERRIES
<![if !vml]>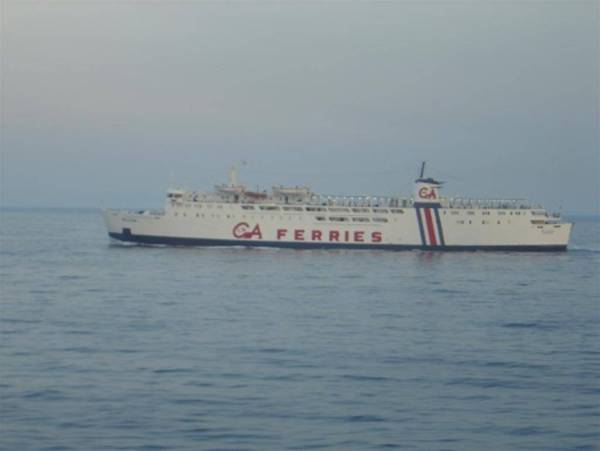 <![endif]>
Photo © Apostolos Kaknis, 13/06/04 #3246
<![if !vml]>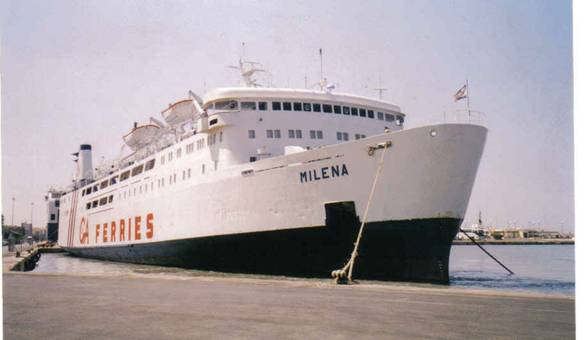 <![endif]>
Photo © Emilio Barenghi, Patras, August 2005